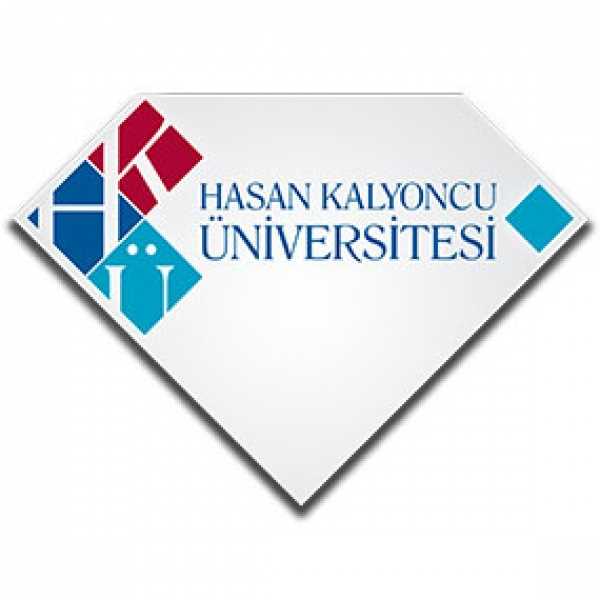 | | |
| --- | --- |
| University Type | Private University |
| City | Gaziantep |
| Address | Havalimanı Yolu üzeri 8.km Şahinbey |
| Website | http://www.hku.edu.tr |
About Us
The Gaziantep Education and Service Foundation (Vakıf) was set up in 1980 thanks to the charitable donations of people from Gaziantep, and under the visionary leadership of the late Hasan Kalyoncu. It's mission and foundational goal is to assist in the capital development of quality people, by means of financially or otherwise supporting promising yet needy students of the region and Turkey as a whole.
The foundation's pioneer project was Erdem Colleges, established in Gaziantep in 1998 to serve the local community. It has more than 1.200 students enrolled in Erdem Kindergarten, Erdem Primary School, Erdem College and Erdem Sciences High School.
In 2010 the Gaziantep Education and Service Foundation celebrated its 30th anniversary with hard earned pride. Over the last few decades it has had the pleasure of providing scholarships to literally thousands of students, many of whom have gone on to become scholars and bureaucrats.
Education Fees
Tuition Fees
Undergraduate
2018 - 2019 ACADEMIC YEAR TUITION FEES
Valid for students enrolled in the academic year 2018-2019. It does not cover our current students.
**Fees listed in this list are valid for students enrolled in the 2018-2019 Education year. This does not apply to students enrolled before this date.
THE SCHOOL OF FOREIGN LANGUAGE

DEPARTMENT

NON-SCHOLARSHIP (₺)

25% (₺)

50% (₺)

Prep School

27.000

20.250

13.500

FACULTY OF EDUCATION

DEPARTMENT

NON-SCHOLARSHIP (₺)

25% (₺)

50% (₺)

English Language Teaching

27.000

20.250

13.500

Pre-School Teaching

27.000

20.250

13.500

Special Education Teaching

27.000

20.250

13.500

Psychological Counselling and Guidance

27.000

20.250

13.500

Primary School Teaching

27.000

20.250

13.500

FACULTY OF FINE ARTS AND ARCHITECTURE

DEPARTMENT

NON-SCHOLARSHIP (₺)

25% (₺)

50% (₺)

Architecture

27.000

20.250

13.500

Interior Architecture and Environmental Design

27.000

20.250

13.500

FACULTY OF LAW

DEPARTMENT

NON-SCHOLARSHIP (₺)

25% (₺)

50% (₺)

Law

35.000

26.250

17.500

FACULTY OF ECONOMICS, ADMINISTRATIVE AND SOCIAL SCIENCIES

DEPARTMENT

NON-SCHOLARSHIP (₺)

25% (₺)

50% (₺)

Economics

27.000

20.250

13.500

Business Administration

27.000

20.250

13.500

International Trade and Logistics

27.000

20.250

13.500

Political Science and International Relations

27.000

20.250

13.500

Psychology

27.000

20.250

13.500

FACULTY OF COMMUNICATION

DEPARTMENT

NON-SCHOLARSHIP (₺)

25% (₺)

50% (₺)

Visual Communication Design

27.000

20.250

13.500

Radio, Television and Cinema

27.000

20.250

13.500

FACULTY OF ENGINEERING

DEPARTMENT

NON-SCHOLARSHIP (₺)

25% (₺)

50% (₺)

Department of Computer Engineering (English)

27.000

20.250

13.500

Department of Electrical and Electronical Engineering (English)

27.000

20.250

13.500

Department of Civil Engineering (English)

27.000

20.250

13.500

FACULTY OF HEALTH SCIENCIES

DEPARTMENT

NON-SCHOLARSHIP (₺)

25% (₺)

50% (₺)

Nursing

23.000

17.250

11.500

Nutrition and Dietethics

27.000

20.250

13.500

Physical Therapy and Rehabilitation

27.000

20.250

13.500

VOCATIONAL SCHOOL

DEPARTMENT

NON-SCHOLARSHIP (₺)

25% (₺)

50% (₺)

Program of Justice

17.000

12.750

8.500

Program of Anesthesia

17.000

12.750

8.500

Program of Dialysis

17.000

12.750

8.500

Program of First Aid Immadiate Aid (Paramedic)

17.000

12.750

8.500