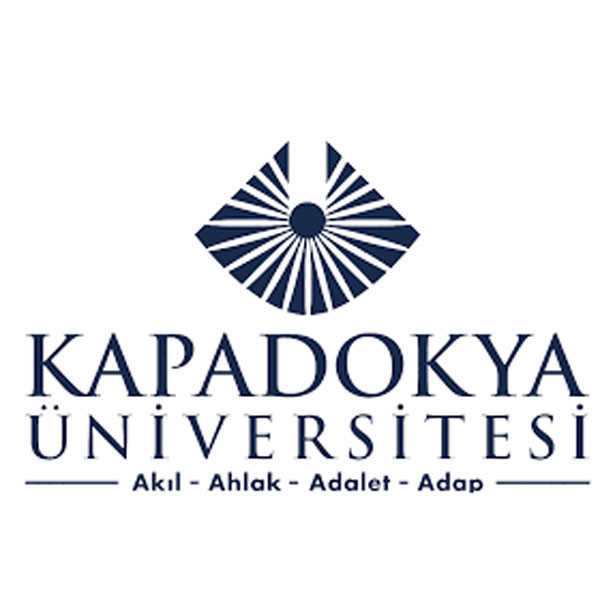 | | |
| --- | --- |
| University Type | Private University |
| City | Nevsehir |
| Address | Yeni Mahallesi, Mustafa Paşa Köyü, Kapadokya Yerleşkesi, 50420 Ürgüp |
| Website | https://www.kapadokya.edu.tr |
Cappadocia University founded in 2005 continue its education and research studies with its 26 associate and 10 Bachelor programs with more than 200 teaching staff, and around 4500 students, our university encompasses a wide spectrum of educational activity.
Discover Cappadocia, Discover What a Wonderful Study Experience
WHY CAPPADOCIA UNIVERSITY?
Programs selected in accordance with development plans with the aim of finding jobs for the graduates
The opportunity to be the best in Turkey in the selected professions
Contemporary curriculum prepared in accordance with the requirements of the related sector
The opportunity to be taught by the experts of the profession
Dynamic academic staff composed of sector professionals and qualified academics
Intensive and effective foreign language courses which cannot be provided elsewhere
Balanced theoretical and practical courses
Practice requirement in application fields, real businesses, plants and foundations
Practical training and internship programs in prestigious sector institutions during the period of education
Scholarship for successful students
Open and closed manege with horses for the students studying in the Horse Training program
Transition to 4-year undergraduate programs for the students with academic success
Easy transportation to the campus. being very close to Kayseri and Nevşehir airports
An outstanding and distinguished campus protected by UNESCO Cultural Heritage with its fascinating geography and unique historical monuments
Dining hall, dormitory building, canteen, cafeteria, library, social facilities and classes in the walking distance
Life experience on a campus composing of restored historical buildings
Enjoyable studentship period with student clubs, sports activities and regular social facilities
Application kitchen for the students studying in the Culinary Arts program
Computer laboratories that are open full time
Developed infrastructure and wireless internet connection
Part-time job opportunities
Cappadocia University belongs to a series of international university networks that share the common goal of enhancing academic cooperation.
Education Fees
BACHELOR DEGREE
DEPARTMENT
TUITION FEE (with %50 scholarship)
Political Science and International Relations
7000 USD
Political Science and Public Administration
7000 USD
Child Development
7000 USD
Nutrition and Dietetics
7000 USD
Physiotherapy and Rehabilitation
7000 USD
Gastronomy and Culinary Arts
7000 USD
Avionics
7000 USD
Airframe and Powerplant Maintenance
7000 USD
Psychology
7000 USD
English Language and Literature
7000 USD
ASSOCIATE DEGREE
Paralegal Studies
3750 USD
Oral and Dental Health Studies
3750 USD
Surgical Technology
3750 USD
Anaesthesia
3750 USD
Culinary Arts
3750 USD
Equine Studies
3750 USD
Criminal Enforcement and Security Services
3750 USD
Child Development Associate
3750 USD
Child Development Associate (Distance Education)
2100 USD
Dental Prosthetics Technology
3750 USD
Dialysis Technology (Turkish)
3750 USD
Dialysis Technology (English)
3750 USD
Electroneurophysiology
3750 USD
Physiotherapy
3750 USD
Paramedic Studies
3750 USD
Architectural Restoration
3750 USD
Audiometry
3750 USD
Opticinary
3750 USD
Pathology Laboratory Techniques
3750 USD
Civil Air Transportation Management
3750 USD
Civil Air Transportation Management (English)
3750 USD
Civil Aviation Cabin Services
3750 USD
Civil Aviation Cabin Services (Istanbul)
3750 USD
Social Services Assistants
3750 USD
Medical Imaging Techniques
3750 USD
Medical Laboratory Techniques
3750 USD
Medical Documentation and Secretarial Program
3750 USD
Tourist Guide
3750 USD
Tourist Guide (Distance Education)
3750 USD
Aircraft Technology
3750 USD
Flight Operations Management (Istanbul)
3750 USD