List.Istanbul – our flagship platform is Turkey's No.1 digital business directory with a database of over thousands of companies nationwide, and with over 5,000,000 user visits monthly, we continue to successfully connect buyers with our advertisers everyday.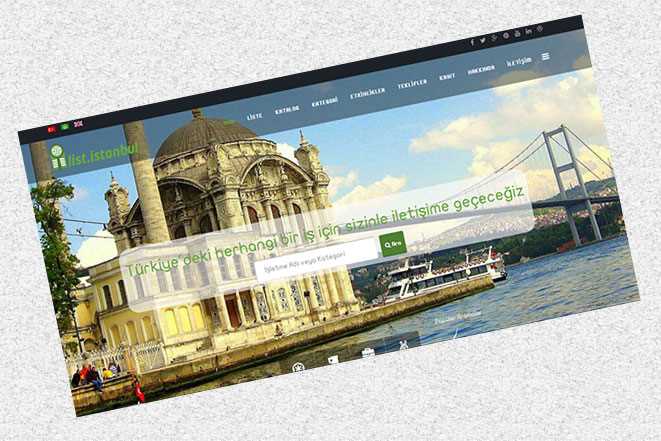 Why us?
Because we publish keyword based search platforms–and because people use keywords to search online, your company needs keywords and key-phrases that describe your products or services best, and then pull your business to the center stage of our audience of millions of buyers.
Because we have enormous reach – at over 5,000,000 visits a month, we have the audience of buyers needed to effectively promote your products or services, and increase your sales.
Because mobile is still exploding and we have the platforms and knowhow to best position your company on millions of mobile handsets.
Because we can help build your brand's awareness via the numerous creative ad spaces we offer on our platforms and Google, Facebook, Instagram and many more.
Advertising Spots
We have created several bundles to cater to your advertising needs because we believe the exposure we provide will, not only, increase sale and awareness of your business but, plant a seed in your customers to stay loyal to you.
Front Exposure
Receive direct response from a variety of unique homepage opportunities.
Priority Placement
Be a priority in search result placement to reach even more customers.
Category Ranking
Stand out within your category and be an industry leader.
Landing Pages
Run campaigns leading to your responsive landing pages to get instant conversions.